Christmas is a time when the grey winter lights up with thousands of colours and a fairy tale is born. The Christmas fairy tale is all about the snowflakes dancing in the air, jingle bells and laughing children, the deep voice of organ and connection with each other and the divine. In Europe, there are some towns that remind you of Christmas the moment you get there because they look like having stepped out of a fairy-tale book even in summer. The first one that comes to my mind is Strasbourg.
Strasbourg at Christmas time is made of sparkling houses decorated with polar bears and deer, narrow streets covered in snow, mulled wine and delicious food. What else do you need for a perfect Christmas getaway? Good company, probably.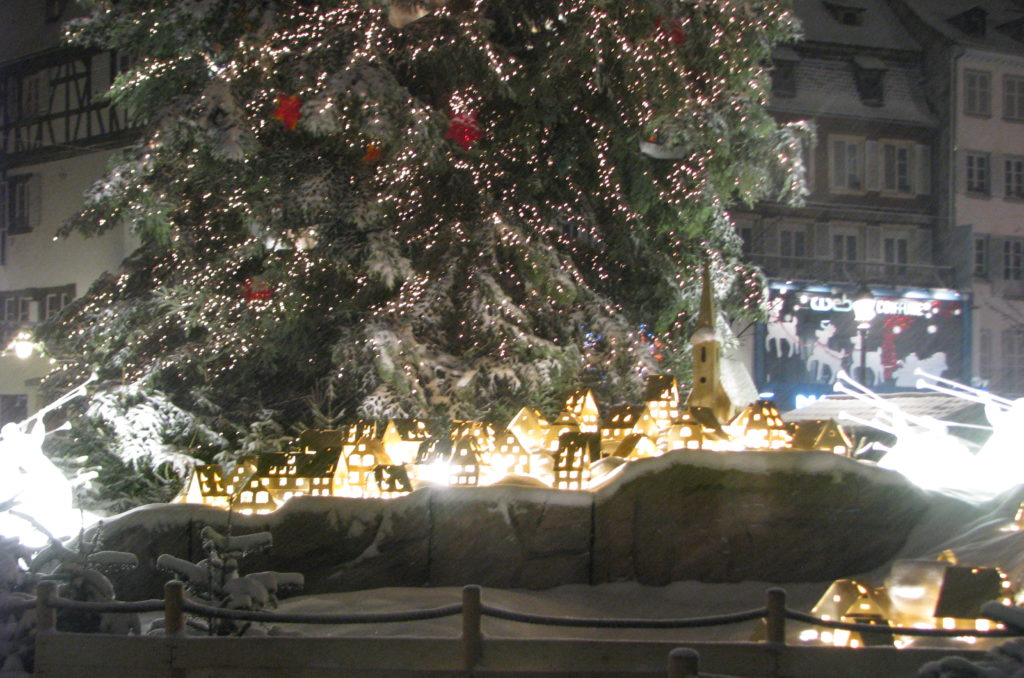 Strasbourg is a special town for me. I have been in love with everything French for as long as I can remember myself, and Strasbourg is the place where my first real-life rendez-vous with France happened. Alsace is the region that I was lucky to be able to see through the eyes of the local people, some of which have lived there for generations. At one of these encounters, I ended up in an old school in a little village somewhere in Alsace failing my first attempt to see Strasbourg dressed-up for Christmas.
I worked for a French company with a headquarter within an hour from Strasbourg. It was early December and the Christmas market in Strasbourg had just opened and the lights had gone on.  I wanted to leave the work earlier to have enough time to see the town the evening of my departure, but I got an invitation that I couldn't refuse.
– I want to show our house to you, we almost finished renovating one part of it. And I want you to meet my husband. I promise to drive you to Strasbourg before the market is closed so that you have time to buy some souvenirs.
Nadine was a lovely person, who made me feel welcome in France and was very helpful in the office, always patient with my terrible French. Nadine once told me that she always spends her holidays in France and never goes anywhere else. I could almost understand her. Every region of France is so different, that it feels like a different country.  I felt honoured with this invitation and couldn't refuse.
The evening started in a local pub drinking Christmas beer. That's where I first heard Alsacian language and realised how different it is from French. I didn't understand a single word. After that, we went to see the house that appeared to be an old school. One part of it was converted into a flat and the other parts still had school tables and chairs there. Now, after living in the UK for a while, I do understand how does it feel to live in an old house. But back then, the idea of an old building with no insulation and with the temperature inside very similar to that of the outside felt like stepping into the pages of historical novels that I loved so much. We spent the evening eating and drinking house wine with Nadine and her husband, who also appeared to be a lovely person and a true Alsacian often using Alsacian words and testing my imperfect French. But the wine and nice food do miracles, so soon we were able to communicate easily.
We didn't get to Strasbourg until late evening, but I wasn't upset. The encounters like this, spending time with people like Nadine and her husband, is what makes travelling a unique experience allowing to see the place through the eyes of the local people. And the other good thing that came out of this was that the first time I saw Strasbourg at Christmas, it was my honeymoon. And it was another unique experience that I remember now with great warmth.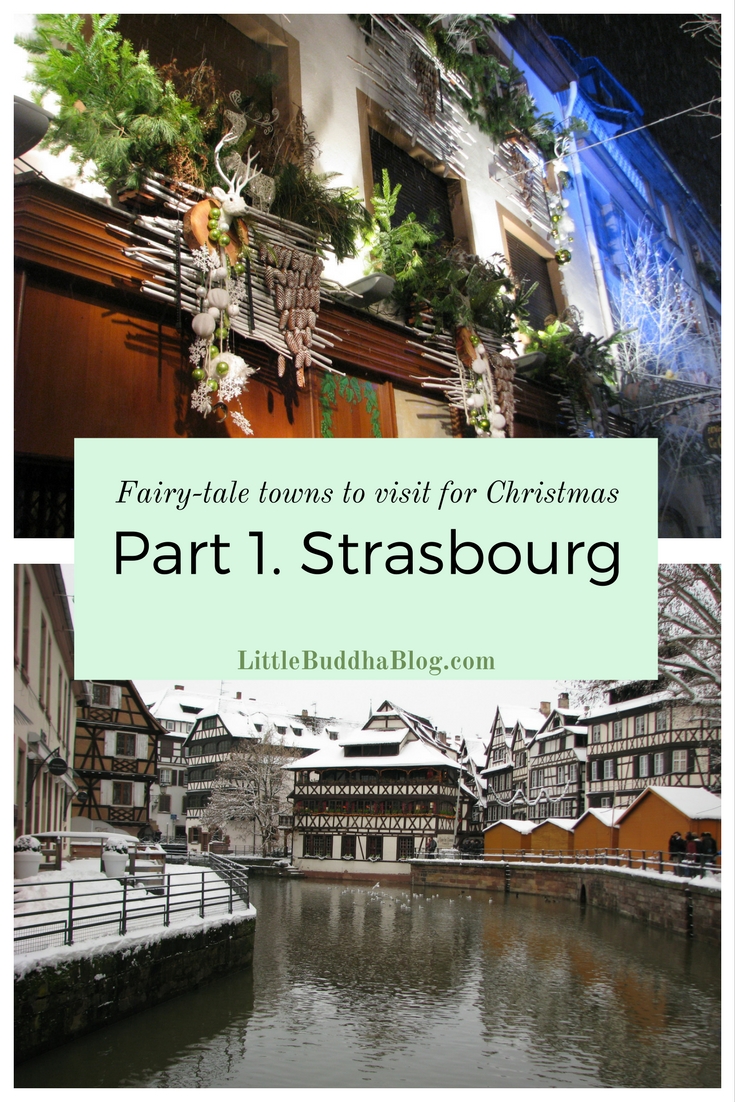 …